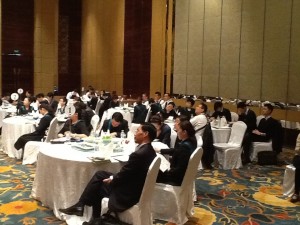 After a long first day, where the students were tested twice on their new found tea knowledge, it is know time for day two. By the way, the scores from yesterday's tests were very good. Over 10 students scored 15 out of 18, and another 10 scored 14 out of 18, showing the language barrier did not diffuse the information.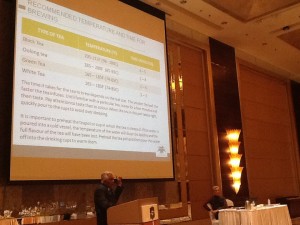 Mr. Daya has just finished his part on the importance of water and we're preparing for Edwin Soon's practical session. Anyone who has ever participated in the school of tea knows this is the tasty part of the School of Tea. Many different kinds of tea & foodmatching will open a new world of tea appreciation for the students I'm sure. My personal favorite this time is the cheesecake with Tie Guan Yin, an exciting new tea in the T-series selection, coming soon to a Dilmah distributor near you…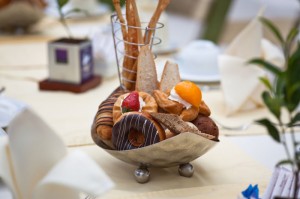 We'll finish the day with the perfect serve: how to serve and profile every different tea. Tea is a serious matter in China, and it's great to see how all students suck up the information and put it to work.