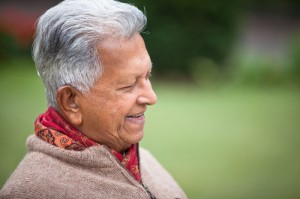 I'm the last one of our group to leave this beautiful island. As I'm waiting for my outbound flight I'm looking back at our journey. The past two weeks have been amazing, intense, hilarious, inspiring, touching and mind-blowing. It's almost unfair to pick a finest moment, because there were so many. We've had such a great group of people together. A very diverse group of mixologists, without exception nothing but strong personalities with a passion for taste, hospitality and showmanship who have made this a learning experience for every single one of us. All these different characters with their own way of expressing their talents and their own approach to combining flavors and aromas.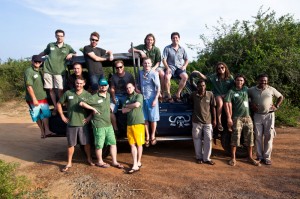 There was John from England, a true gentleman with a classic style which matched perfectly with his library bar video shoot. He's been absorbing all this tea inspiration even while he was suffering from a heat stroke. Simon from Australia, with his almost surfer slash hippie-like appearance drowning himself in everything local, found a perfect location on the top of a sand dune with a bonfire in the back to shoot his video. The unshakable Jacob from the U.S., who shot his scene in the middle of a typical Sri Lankan rain shower. Not a man of many words, but everything he said was incredibly spot-on. Misja from Holland, nick-named the Legend, lived up to his name shooting his cocktail in the burning sun, with the ocean in the background displaying exactly why he's known worldwide for his cocktail demonstrations. Nicholas, representing New Zealand, who simply made things happen all the time. A character full of energy making sure there was not one dull moment during our long bus rides. Dylan, also from Australia, is without a doubt one of the funniest people I've ever met, and a great story teller. Often he came to me this trip telling me that he couldn't believe what we were experiencing. Andrzej from Poland, mr. Cool himself, highly skilled and supporting everyone where he could, a true team player. Kristof from Belgium with his intellectual approach, sometimes like an abstracted professor, carefully looking for the perfect balance in every drink he made. Last but most certainly not least Rusty from Slovakia, who made sure that every drink he created had a story. It is no surprise that this guy works in the number one cocktail bar in the world.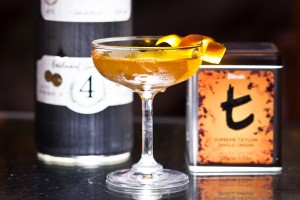 As different as we all are, we share the same passion and it has been nothing less than a privilege to be a part of this amazing group of  professionals. And although we had fun all the time, these guys are serious bartenders who picked up the quality and integrity in Dilmah tea from day one. The insights on the different teas mr. Fernando and Dilhan personally gave us were instantly used in the on the spot creations of new cocktails. We were all deeply touched by the way they produce and promote their teas, and their sense for hospitality matched our state of minds.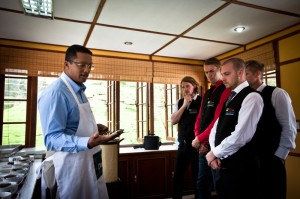 Dilmah is all about sharing. Sharing passion, sharing knowledge, sharing prosperity and sharing the world in a way that is an example for everyone. This journey was not just about tea. It was much bigger than that. We visited schools, conservation projects, an elephants orphanage, medical facilities, cultural and religious heritage and some of the most beautiful tea gardens on the planet. In between we enjoyed  great food, great cocktails and of course the finest teas. This roller coaster of impressions made this an unforgettable experience and the journey of a lifetime, one of those things that money can't buy. Thank you mr. Fernando, thank you Dilhan, thank you Malik, thanks to the whole Dilmah family for sharing your tea, your philosophy and your country with us. Thank you Bols, and Ara Carvalho in particular, who has had a great contribution to this whole project. Thank you Dan, Steve and Rami for your enthusiasm, your no-limits attitude and endless energy. Thanks to all of you tea will never be the same again.