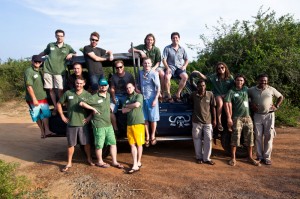 This trip already brought so much more than I expected.
The Tea estates are gorgeous.
The Dilmah tea is so much more than just a tea.
The MJF foundation is so impresive, check it out www.
But what made this trip already my all time favorite is the fact that I made new friends.
Ofcourse all the bartenders but also the staff of dilmah is great, Indrajit especially. the kindest man I've met in a long time.
The filmcrew Steve & Dan are just amazing so much positivty, the very skillful photographer Izabella who makes us all look beautiful .
Ara from Bols who is looking not just after us but she makes sure that every stray dog gets some food.
And Robbert our host is an inspiration.
And then there is the Dilmah Family. Mr Fernando especially with his words of wisdom gives us a lot of his precious time. Something we all feel is really special.
As you see I have the use a lot of superlatives, but there is no order way the describe it.
My tip for you: Have a cup of Dilmah tea. And as Dilhan puts it "If you don't have 5 minutes to enjoy a cup of tea you have to re-evaluate your life"